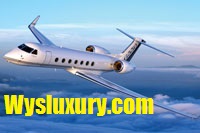 Whether traveling for business or leisure, one could opt between flying commercial and chartering a private jet to get to their destination. Nowadays, many business professionals tend to opt for the latter due to the comfort and reliability. Commercial flights have various challenges, ranging from the erratic performance of some airlines to stringent security regulations that end up delaying departure.
Why Use A Heavy Jet Charter Flight Service?
Unlike with a commercial airline, a charter flight allows one to choose the kind of aircraft that would suit their specific needs and requirements. There's also the flexibility to fly when, where and how one wants. And with the choice to depart from or fly to several thousand airport locations, a jet charter flight service suddenly seems so appealing.
Other Service We Offer


Convenience
Granted, private jets are largely similar to commercial aircraft in terms of actual flight time required to reach a certain destination. But the real benefits of using a heavy jet charter becomes apparent when one considers the ability to fly even to remote locations. With chartered flights, one can fly on their own schedule to and from small private airfields or large metropolitan airports.
This comes with the convenience of not having to switch planes, which would require prior coordination of the sometimes conflicting flying schedules. One also doesn't have to deal with the hassles of baggage, layovers in crowded airports, not to mention the dread of delayed/cancelled flights.
The amenities on private jets are simply miles apart from those available on commercial flights. Generally, the client can expect catering and entertainment, sumptuous sitting and the ability to get up to stretch one's legs. And because privacy is guaranteed, one could either conduct business or simply choose to relax. The passenger is also in complete control of their flight experience, with the only people sharing the space being the invited guests, if any.
Safety
With a chartered jet, one gets to travel in the company of people they're well familiar with. The risk of lost or mishandled luggage is almost non-existent. Besides undergoing thorough vetting by the charter company, the crew members also receive extensive training on flight operations and passenger handling.
How Much Does a Heavy Jet Charter Flight Service Cost?
Travel costs are usually determined by the choice of destination along with other factors like waiting time, overnight charges and the number of passengers in the flight. However, prices tend to increase during periods of peak demand. Return plans should also be taken to account; if one is planning a one-way flight, they'll often be charged for the plane's return journey.
But for those who value time and exclusivity, then a heavy jet charter flight service would be the ultimate solution. The convenience and privacy offered are surely worth the investment. When flying private, one also has plenty of space to attend to their own private business.
Heavy Jet Charter Types
Gulfstream 550
Gulfstream V
Gulfstream IV
Global 5000
Global Express
Challenger SE
Challenger 600
Challenger 605
Challenger 300
Falcon 50
Falcon 900
Embraer Legacy
Find Private Jet Charter Flight Service Near Me From or To Domestic America